10 reasons why you should come to live in the Sunshine State :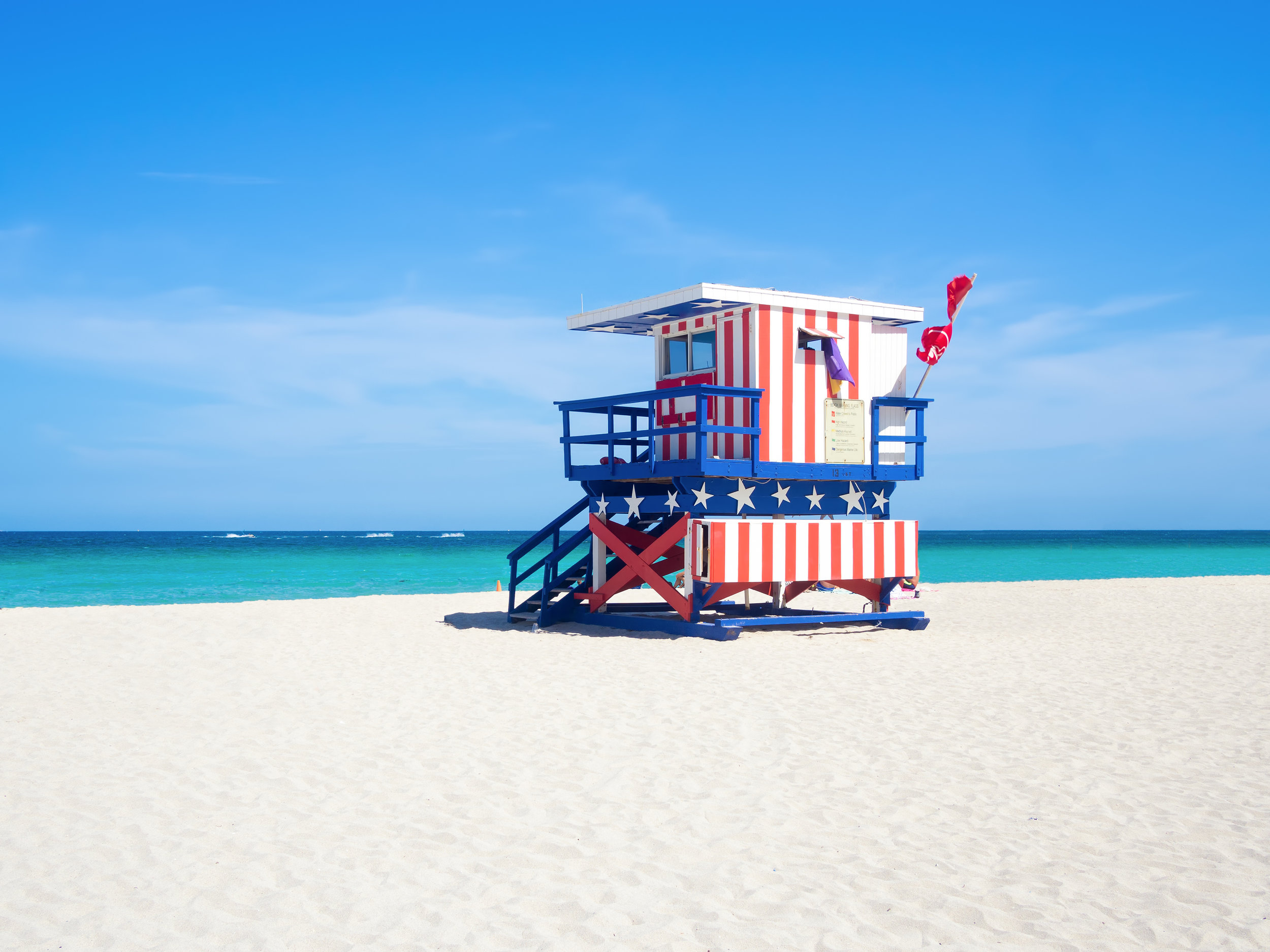 Florida is one of the lucky states that enjoys beautiful weather all year long. We get to wear shorts and t-shirts 365 days a year. Our weather is so lovely that many Northerners have winter homes in Florida to escape being holed up at home for an entire season. Though these snowbirds can attest, after buying a winter home here, you may end up staying all year!
Beach lovers will find Florida to be a true paradise. Some of the most beautiful beaches in the world can be found in Florida. Each coast has its own stunning landscapes, all of them worth a visit. Whether you are hoping to relax in the sand, participate in water sports or enjoy a tropical drink as the sun sets, Florida has it.
Every sandwich shop from Tampa to Key West claims to have the best Cuban sandwich in the state, and as you wander southern Florida, you'd be wise to stop in as many of these establishments as your appetite allows. Be sure to order a deviled crab on the side and wash it all down with a cafe con leche.
Sports fans with think they've hit the jackpot with so many professional franchises in one state. Spend football season tailgating with the Tampa Bay Buccaneers, Miami Dolphins, and Jacksonville Jaguars. Sit courtside as the Miami Heat and Orlando Magic battle it out on the basketball court. Or catch a fly ball at a Tampa Bay Rays regular season game, or a Yankees spring training game.
All along the coastline you'll find some of the freshest seafood the country has to offer, and the best part is, you don't need a reservation to sink your teeth into the an expertly prepared blackened grouper sandwich. As a matter of fact, Florida's best kept foodie secret is the seafood dives tucked away in the many off the beaten path sleepy beach towns.
With so many unique destinations, Florida is the perfect state for day tripping. Drive a few hours and find yourself in the United State's largest subtropical wilderness, The Everglades; checking out the work of Frank Lloyd Wright on the campus of Florida Southern College; or pondering life as you wander Bok Tower Gardens, which is a bird sanctuary, historical landmark, and gardens all rolled into one.
Whether it's coasters, characters, or water slides you crave, Florida is bursting with more theme parks than you can fit into a week. The Orlando area alone has enough to keep you busy between Disney, Universal, Legoland, and Wet N Wild, but if that isn't enough to fill all your thrills, head to Tampa, which is home to Busch Gardens and Adventure Island.
The trees are sumptuous and protected, the Everglades offer an exceptional playground for lovers of hiking and photo safari; In Miami for example the Coconut Grove neighborhood, offers an incredible density of tropical trees and plants. All of Florida is populated by many wild animals: a couple of peacocks cross the road and snub you by blocking traffic, an alligator that tans the scales as you cycle family cycling along a small path in the Everglades, A racoon that nibbles your picnic remains ... You will live with the beasts in Florida!
Since orange juice is the state beverage, it's only fitting that the glorious orange is the state fruit. The fruit is a huge part of Florida's economy, as the state provides the country with most of its oranges. In 2012, Florida produced 70 percent of oranges in the U.S. And that's important, since our country's per-person consumption of oranges is higher than that of any other fruit.
It's easy to understand why Ponce de Leon thought Florida's natural springs were the "Fountain of Youth". They are simply breathtaking. There are close to 900 freshwater springs in Florida, ranging from small ones emitting a little more than a trickle of water, to Silver Springs, the largest spring in Florida, which emits over 550 million gallons of water per day. Experiencing one of these springs is like entering a new world — you can swim in underground caves! Even better, the water temperature at the springs averages 70-75 degrees year-round.
Sources : http://wcicommunities.com/about-wci/blog/2015/12/23/10-reasons-why-people-move-to-florida/ http://www.huffingtonpost.com/2014/03/27/florida-best-state_n_4981731.html http://livability.com/fl/real-estate/8-reasons-to-move-to-florida